A formal recognition of the skills and competencies in management!
A standard for the international agencies, governments and international contractors in assessing the professional competence of their potential collaborators.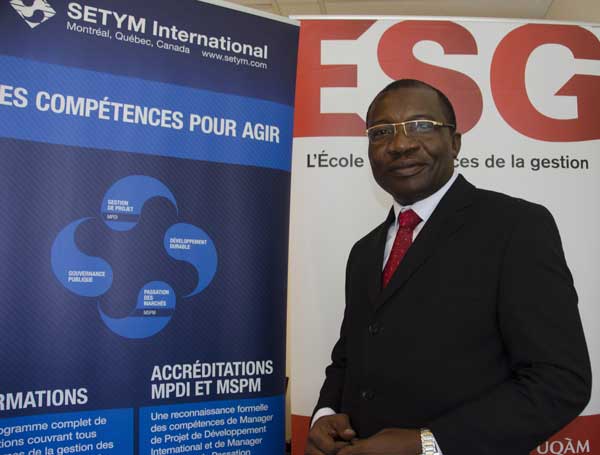 Description
The IDPM accreditation is aimed at those who work on projects and programmes funded by their country or multilateral agencies. This accreditation is an advantage in project management career development for serving managers or those who aim to lead an international development project.
Exam topics
Development Support Policies, Project design and appraisal
Operational planning, project team management and budgetary control
Results-based management, performance indicators, monitoring and evaluation
Public Procurement
Eligibility and application criteria
Hold a university degree and/or possess relevant work experience within an international development project or programme.
Attest that you currently hold a key position in project or programme management for at least three years.
Have attended other training courses in project management.
Description
Procurement is a specialized field requiring expertise and a specific set of skills. The PPMS accreditation is addressed to those who want to achieve unquestionable skill recognition and attain management responsibilities in the field.
Exam topics
General Procurement Concepts
Procurement Ethics
Procurement of Goods
Procurement of Works
Selection of Consultants
Eligibility and application criteria
Attest that you currently hold a key position in procurement within a project, programme, or a public institution for at least three years.
Have pursued various training sessions or continuing education courses that deal with public procurement.
Professional Accreditations in partnership with the School of Management of the Université du Québec à Montréal (ESG-UQAM)
The Université du Québec à Montréal's School of Management (ESG-UQAM), recognized for the quality of its practical teaching, the excellence of its applied research and its international presence, asserts its leadership through a bold and clear vision for the future.
It is SETYM International's partner of choice in promoting the expertise of its participants by offering them professional accreditation examinations.
These accreditations now constitute a standard in international development, a benchmark that enables donors, governments and implementing agencies to guarantee the professional competencies of their partners.
From left to right: From left to right: Larbi Bennouna, CEO of SETYM International, Isabelle Labarre, Director of ESG UQAM's Centre de perfectionnement, and Stéphane Pallage, Dean of ESG UQAM.