SETYM International offers you quality content in order to continue providing support in your professional career. Here is a series of free webinars given by our experienced collaborators.
Receive webinar invitations
INTRODUCTION TO RISK MANAGEMENT
Join us for the 1 hour live webinar on Tuesday, July 28, 2020 (10:00 AM, Montreal, UTC-4)
This webinar is designed to introduce the principles of Risk Assessment and Management. It deals with the principles of Risk Assessment and Management and identifies the main areas where Risk is a major issue. It identifies different types of risk and how such risks can affect companies and organisations in general.

This webinar will also include basic methods of analysing risks, quantifying levels of risk, as well as identifying the levels of risk and how they may be addressed. It is also the basis for future, in-depth courses on Risk Analysis and Management and seeks to provide an overview of basic principles of risk management that can be applied in practice. It is intended as a basis for those who have either never been involved in risk management or those who need to understand the basic principles of risk management.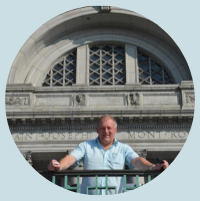 MARK ROWBOTHAM
MA International Relations & Political Economy
Mr. Rowbotham is a former British Customs officer, working on import and export controls on maritime traffic. Since 2000, he has been an international consultant, trainer and writer, in the fields of customs, excise and sales taxes, as well as in the fields of international trade, tax risk and business cybernetics.