In this period of crisis linked to the COVID-19 pandemic, SETYM International offers you quality content in order to continue providing support in your professional career. Here is a series of free webinars given by our experienced collaborators.
Register to our Webinar Info
To receive invitations and participate in our live webinars:
The More or Less Likely Macroeconomic Implications of the Great Lockdown
Join us for the 1 hour live webinar on Tuesday, June 2, 2020 (10:00 AM, Montreal, UTC-4)
Following the outbreak of COVID-19, we hear a lot about "flattening the curve", this applies to both the health and economic dimensions of the pandemics that cannot be considered independently. What are the macroeconomic effects of the Great Lockdown on key variables regarding business cycles, growth and development? What are the justifications for the fiscal and monetary policies being implemented and their current and future challenges ahead ? What do we know and what don't we know about the path ahead?
In this highly uncertain context, clearly no one can pretend to have all the answers. However, macroeconomics suggests some points that should not be lost to expect a better future for all.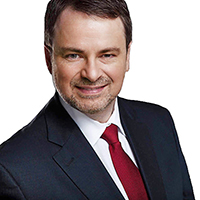 Alain Paquet
Ph.D in Economy
Consultant specializing in Finance, Macroeconomics and Monetary Policy, Fiscal Policy and Public Debt Management.
Happiness at work
Webinar broadcast Thursday, May 28, 2020.
A replay will be available soon.
In these time of crisis, leaders are faced with new challenges in business, specifically those related to their employees. The Happiness At Work (HAW), is aimed to promote the human perspective in management, particularly employee relations, especially that we are faced with more dehumanization of organizations.

Indeed, in the recent years, technology has jumped ahead of leaders and organizations, and the human element must catch up more than ever due to remote work needed by the new social distancing reality.
Hussein Baalbaki
DBA candidate (Doctorate of Business Administration),  M.A. Administration, DESS in Management and Certified DDI
Consultant / Researcher in Happiness and Development
---
The essential project management toolkit: how to successfully manage a project in time of crisis?
Webinar broadcast Tuesday, May 26, 2020.
A replay will be available soon.
In a context of uncertainties, project teams need to quickly learn how to effectively continue managing their project deliverables while being forced to work virtually. This session will share new digital collaborative tools that will help you and your teams deliver results. We will address best practices and techniques to manage your project successfully in this difficult time.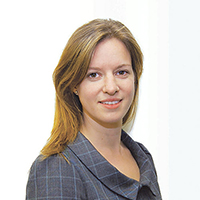 Patricia Lapointe
MPA, PMP
Specialist in Public Governance, Project and Programme Management and in Results Based Management (RBM).
---
Integrating Gender into Programs, Projects and Policies
Webinar broadcast Wednesday, May 20, 2020.

This understanding is crucial for the effective analysis, planning, conduct, and evaluation of public & private service operations. Why does Gender Matter? This webinar will touch the subjects of GBA+ and mainstreaming, identifying and analyzing gender issues within programs and developing strategies for strengthening Gender Equality integration.
Karen Diaz
M. Ed.
Karen Diaz is an accomplished facilitator, trainer and management coach. Her dynamic expertise lies in supporting individuals, teams and organizations in working together through a culture of effective communication, high trust, clarity and mutual understanding.
She has significant international experience working with senior government officials and private sector representatives in designing and delivering programs for sustainable change and improved performance. She has worked as a Gender Advisor & Trainer on leadership development, teams, change management on projects in Central America, the Caribbean, India, Romania, the Russian Federation  Cote D'Ivoire and Abu Dhabi. Her international experience has given her insight and appreciation of the challenge's individuals, and teams face in the public sector.
---
Abnormally low tenders in a changing donor environment
Webinar broadcast Thursday, May 13, 2020.
Recent developments in donor procurement practices have signaled a paradigm shift from pure price based evaluation (lowest evaluated bid) to more subtle techniques taking into account what is called "value for money" (most advantageous bid). In this webinar we will discuss how these changes have impacted the treatment of abnormally low tenders using a straightforward approach allowing participants to interact with the presenter and have their most pressing questions answered.
Maxime Bonneville
MPM, PMP
Expert in International Project Management, Planning, Monitoring and Control, Results-Based Management (RBM), Public Procurement, Procurement Auditing and Control.
---
Strategic Leadership in the 2020s
Webinar broadcast Thursday, May 7, 2020.
The COVID-19 pandemic has really hammered home the message to each and every organizational leader around the globe that we live in a world of uncertainty. That is the only thing we can be certain about.
In such a world, we must expect the unexpected and manage and lead accordingly. But, how do we do this? What are the solid foundations of leadership that we can build and access that will serve us well in our decision-making, irrespective of what the future holds? This webinar introduces you to the three essential levels of awareness – or consciousness – of global leaders in the 2020s and to the realm of "Strategic Assumptions" that will serve you well in this volatile, uncertain, complex and ambiguous (VUCA) world.
To prepare for the webinar, you can read the article written by our expert.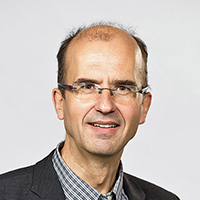 Mark Hollingworth
M.Eng, MBA
Consultant expert in Team Management, Strategic Planning and Change Management. Mark Hollingworth is the founder of 5i Strategic Affairs. Senior Consultant with extensive national and international experience, he has been teaching at SETYM International since 2002.
---
Public-Private Partnerships (PPPs) in an Era of Crisis
Webinar broadcast Tuesday, May 5, 2020.

What does partnerships mean in an era of crisis? How do you build effective partnerships in an era of financial and leadership crisis? How can and should public leadership respond to their infrastructure needs in the era of COVID-19? The crisis will stretch public finances, challenge public leadership, and test the ability of public agencies to rise-up, seize the opportunity and continue to deliver effective and efficient public services and infrastructure. This Webinar is part of a series by SETYM International that will introduce and assist you to better understand how to unleash the power of PPPs both during and after the COVID-19 global pandemic.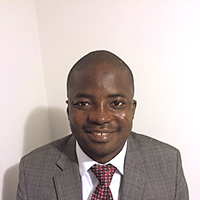 Joshua Jebuntie Zaato
Ph.D. in Public Administration/ Management, MPA
Expert in Management of Public-Private Partnerships (PPP). Teacher and Assistant Chair at the College of Humanities and Social Sciences (Dubai, U.A.E).