Our people are our most important asset. Over the years, they have enriched our business by sharing their knowledge, expertise, personality, imagination and enthusiasm. They have shaped SETYM International's culture.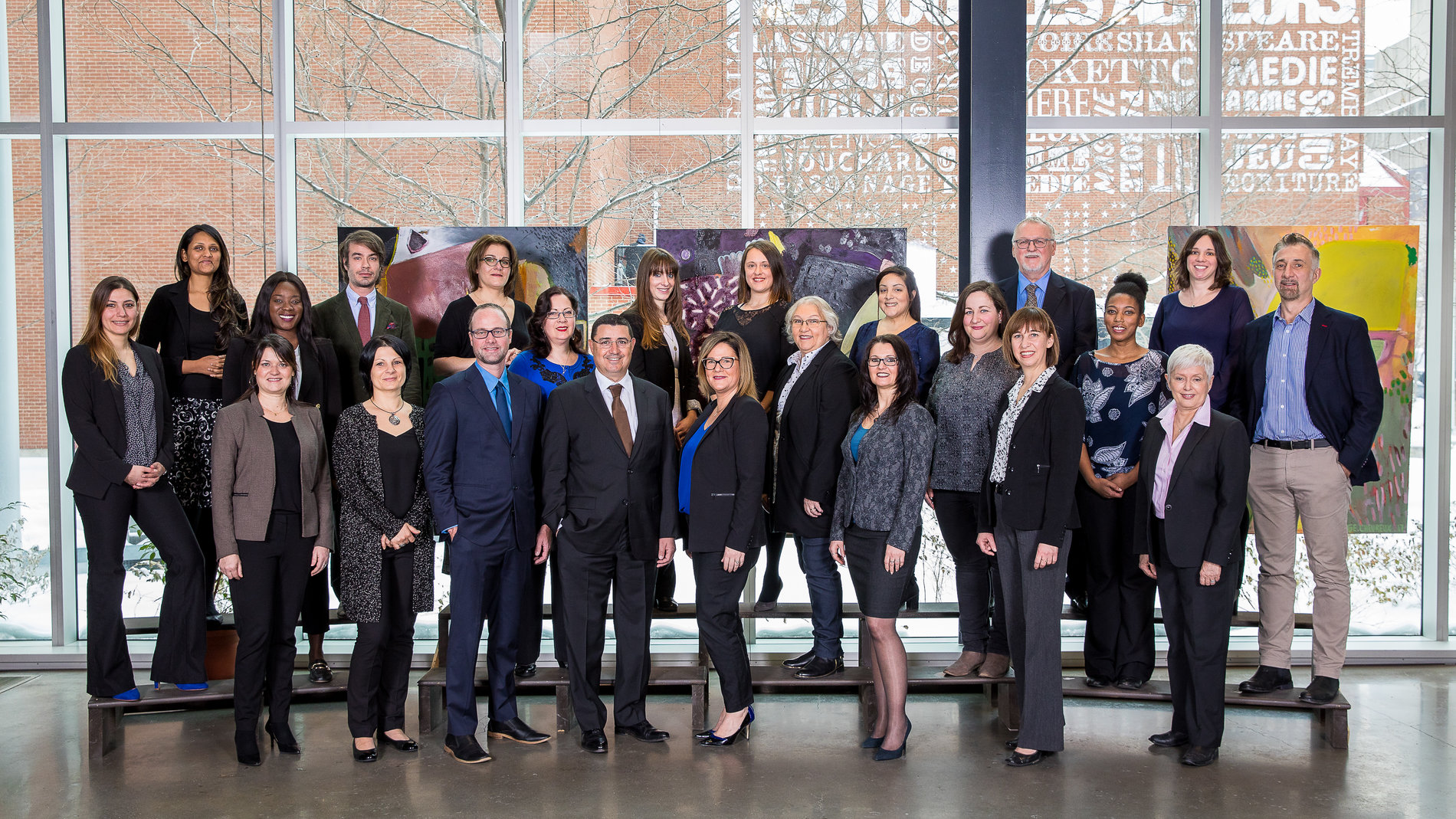 Larbi BENNOUNA
MBA, PMP, Procurement and Business Administration Specialist
Chief Executive Officer (CEO) of SETYM International, Expert in Public Procurement.
Mr. Bennouna holds a Master's Degree in Business Administration (MBA) and a Master's Degree in Project Management and has completed his Ph.D. education in Information Systems at the School of Management Sciences (ESG) of the University of Québec in Montréal (UQÀM). Since joining the firm in 1993, he has carried out numerous technical assistance and training mandates in project management and procurement for governments and international development projects in Africa, Europe and Asia. Mr. Bennouna is a Project Management Professional (PMP) and he is also a Lecturer on Public Procurement, at the University of Québec in Montréal (UQÀM).
Jean-Michel DELAGRAVE
M. Sc. Project Management, PMP
Director of professional services, consultant in project management, monitoring and evaluation and Results-Based Management
Holding a master degree in project management on the issue of international development and a bachelor degree in psychosociology and communication, M. Delagrave has been with the firm for more than 13 years. As director of professional services, he is responsible to coordinate all assignment and consultant and overview the technical assistance mission of the firm all over the world. Over the years, he conducted hundreds of training sessions for the benefit of thousand public servants from Africa, Asia and the Caribbean on issues related to project management such as: planning, monitoring and evaluation, participatory approaches and communication, procurement, Results-Based Management. M. Delagrave possesses a deep understanding of the procedure of the various international donors (World Bank, AfDB, ADB, UNDP, etc.) and has participated in the successful elaboration of several winning proposal for the project they fund. As Director of Professional services, he conducted multiple commercial mission in Bangladesh, Benin, Botswana, Cambodia, Cameroun, Gabon, Ghana, India, Indonesia, Kenya, Laos, Liberia, Malaysia, Morocco, Malawi, Nigeria, Uganda Philippines, DR Congo, Rwanda, Senegal, Sierra Leone, Tanzania, Togo, Uganda, Vietnam and Zambia.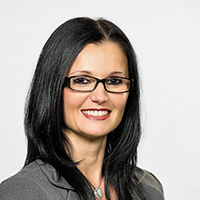 Ioana Suciu
B.A. Linguistics and Literature
Coordinator
Africa, Asia and the Caribbean
Customer Service and Business Development
Ioana Suciu joined our team in 2008. Originally from Romania, she began her career in translation and administrative assistance to develop her specialized skill set in client services. Because Ioana is genuinely passionate about cultures and professional development, SETYM appeared to be a natural fit. Her eagerness to promote growth in developing countries around the world lends itself to strong support of SETYM's goals. A strong believer in fostering trusting relationships, Ioana devotes her attention to clients of African, South American and Caribbean origin. She recently supplemented her educational background, which includes a BA in languages, with a Diploma in Management & Leadership, from McGill University in Montréal, Québec.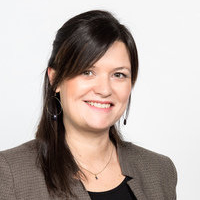 Véronique Brissonnaud
Coordinator
Central Africa, Madagascar and Haiti
Customer Service and Business Development
After finishing her specialized trilingual assistant and International trade studies (French, English and Spanish), Véronique Brissonnaud began career in 2000 as a sales representative in France. Her desire to travel led her to Montreal in 2008, where she joined SETYM International for a new fulfilling professional journey. Starting as customer care assistant, she has been working as a coordinator for Central Africa, Madagascar and Haiti since 2013. Nurturing great relationships with customers, discovering new cultures, along with contributing to the expansion of a human-sized company and developing countries are the key elements that allow her to collaborate with competence and passion.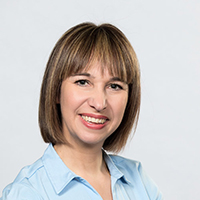 Ingrid Martin
Senior Coordinator
North and West Africa
Customer Service and Business Development
Dedicated and passionate professional for more than 25 years, Ingrid Martin has always evolved in customer service and administrative management, fields in which she takes great interest. Her superior studies in tourism have allowed her to work in companies where she could highlight her social and organization skills, with, among others, 10 years of experience at Paris Aéroport (ADP) and 15 years at SETYM International in Montreal. Attentiveness, communication, loyalty and respect are important values that she carries even further afield in order to contribute to SETYM International's longevity.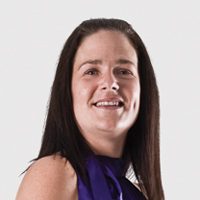 Isabelle Garceau
Administrative & Financial Controller
Administrative Support
Isabelle Garceau has well-chosen her career path: a childhood dream and the ability to work well with numbers led her to pursue her studies and obtain a certificate in Accounting. Isabelle joined SETYM International more than 11 years ago as an accounting technician, and with perseverance and determination worked her way up to become the Financial and Administrative Controller of the company. With over 4 years of work experience within an accounting firm and 10 years as a customer care representative in the hospitality industry, Isabelle relied on her past experiences and strong human values and became an important resource to the CEO of SETYM international.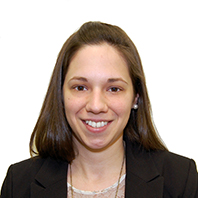 Geneviève Émond
B.A
Business Developpment Coordinator
Customer Service and Business Developement
Customer Service and Business Development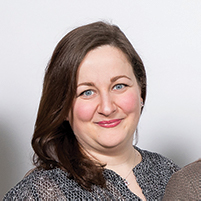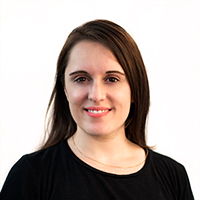 Julia Garcia-Prat
M.Sc.
Communication and Marketing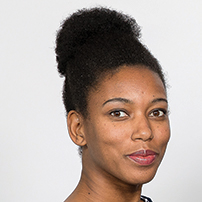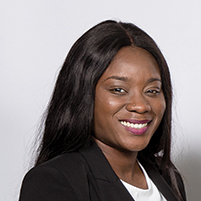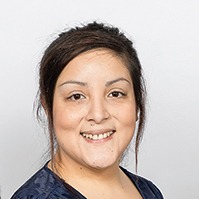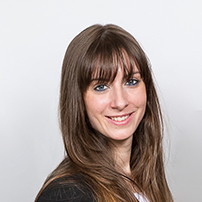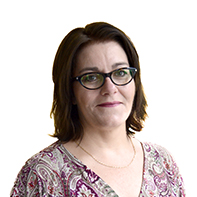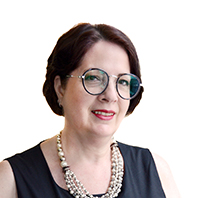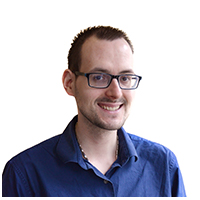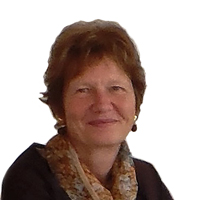 UTE BAMBERGER-EBERHARDT
M. Sc. Education
Expert Consultant in Andragogy and use of ICT's
Mrs Bamberger-Eberhardt is a senior expert in training and facilitation. She works as freelance consultant and brings over 25 years of experience in capacity building and training program design and implementation in various areas both face-to-face and online. Additional expertise includes training of trainers in adult education, training of authors and tutors in E learning. Mrs. Bamberger-Eberhardt has earned a Master in higher education from University of Munich (Germany) and a Master 2 in New Technologies in Adult Education (Universities of Strasbourg, Mons and Geneva). She has led the design and development of seminars and training programs on
, , for International Organizations and various development projects , such as European Union, FAO, IFAD, BAD, GIZ, the French Cooperation. She also worked for NGO's like Handicap International, INADES, EIRENE … She developed and implemented (together with a team at FAO) a method for Training Needs assessment and was member of a team introducing a School Mediation Approach in Bavarian Schools.
Maxime BONNEVILLE
M. Project Management, B.A.A., PMP
Consultant specialised in international Project Management, planning, monitoring and control, Results-Based Management (RBM), expert in public procurement, procurement auditing and control.
Mr. Bonneville is a project management, IT professional, procurement, results-based management and monitoring and evaluation professional with over 15 years of experience as a consultant. He holds a Master's Degree in project management from the University of Quebec in Montreal (UQAM). He possesses advanced knowledge in public sector capacity building and public procurement of goods and services with an understanding of World Bank, African Development Bank, and Asian Development Bank standards. Mr. Bonneville has developed and delivered various short and long terms courses on Public Procurement Best Practices, Project Management and Results-Based Management to public sector officers from around the world. He has managed large, complex projects in the IT, pharmaceutical and petrochemical sectors for various consulting companies and was the lead of an IT development project within SETYM International and has also delivered several seminars to IT program managers.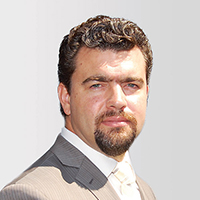 Martin BOUCHARD
ing./Eng., M.Sc., PMP
Engineer and Project Management and Results-based Management (RBM) expert.
Since 2005 (up to December 2015), he has provided the equivalent of 51,000 person-hours of training (for English, French and Spanish speakers) to more than 760 senior officials and managers (from Africa, Asia, Europe and Latin America and the Caribbean) of international development projects funded by international financial institutions (IFIs) (such as World Bank, African Development Bank, Inter-American Development Bank…). He mainly centers its efforts in the development of Green biotechnology and Bioenergy and Food Security (BEFS) projects and "Energy-smart Food" systems (ESF), and specifically into their self-sufficiency and sustainability.
Murielle BOUCHER
CPA, CGA, M. Sc. Accounting, Certificate in Information Management Systems
Murielle Boucher holds a master's degree in Accounting Science and a university certificate in Management Information Systems (MIS). She has an extensive background in financial management, information systems design, development, implementation and maintenance, performance measurement and reporting, information management and project management. Murielle has spent more than 20 years in the Government of Canada, managing capital investment projects, from both the "corporate finance" and the "responsible manager" perspectives. This experience has allowed her to gain significant insight into what is required to manage, monitor and report efficiently on the status of capital investment projects to all levels of management. Throughout her career, Murielle has led project teams through the design, development and implementation of various information systems to support decision makers, including capital investment management systems. She is skilled in defining requirements, analyzing options and developing solutions that integrate well with systems and applications that are already in place. She also puts a lot of emphasis on managing the impacts of changes on the organization and its employees. As part of the SETYM's team for more than 10 years, Murielle has designed and delivered seminars related to capital investment decisions and financial management, integrated financial management information systems (IFMIS), internal control, cost control and project management.
Karen DIAZ,
M. Education
Human Resource Management Advisor, Specialist in cultural diversity.
Mrs Diaz is an accomplished consultant, trainer and facilitator of organizational performance, transformation and diversity & inclusion initiatives. With more than 20 years' experience supporting organizations with their growth and development, she has worked with managers and employees in the public and private throughout Canada and globally. She specializes in designing and delivering leadership programs for managers and staff in areas such as inclusive leadership and diversity awareness, women in the workplace, accommodation, human rights, creating a respectful workplace, developing global leaders, leading change initiatives and supporting teams to high performance.
Mrs Diaz has international experience, having worked with senior government and private sector officials in India, the Russian Federation, Nicaragua, Honduras, the Caribbean and Romania. She leverages her expertise enabling her clients to have a much broader and strategic outlook.
Her facilitated sessions provide participants with an opportunity to embrace the multi-faceted realities of diversity; be it gender, cultural, religious or generational diversity. She provides strategies that are aligned to both the organization's goals and individual's development plans – leveraging the diversity of competencies of your current and future talent – a winning approach to meeting the interconnected nature of the new global economy.
Steve FORGET
M. Project Management, agrologist, PM
Consultant specializing in Results Based Management (RBM) and Project Management, Project Planning, Budgeting and Monitoring, Agronologist, Environmental and Social Impact Assessment and Monitoring.
Mr. Forget has over 13 years of experience as an instructor and facilitator of training workshops. Mr. Forget is an agrologist and has a Masters degree in Project Management from the University of Quebec in Montreal (UQAM). He is a Project Management Professional (PMP®) certified by the Project Management Institute (PMI) since 2007. Mr. Forget has been working with SETYM International for over 9 years, where he has managed training programs in project management, procurement, project preparation, project monitoring and evaluation, environmental and social assessment of projects and programs. Mr. Forget also participates in technical assistance mandates related to those topics. He has worked in the following countries: Azerbaijan, Benin, Cameroon, Canada, Côte d'Ivoire, Lesotho, Madagascar, Malaysia, Morocco, Niger, the Democratic Republic of Congo, Senegal, Tanzania and Togo. Mr. Forget has also held a number of mandates with private, public and parapublic organizations in Canada, France and the United States. He is also a trainer for the PMP exam preparation boot camp, MSPP and IDPM exams.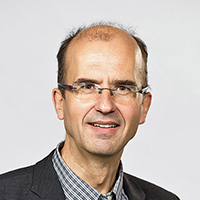 Mark HOLLINGWORTH
EMBA, Eng., B. Sc. and founder of 5i Strategic Affairs
Consultant for SETYM International, expert in team management, strategic planning and change management.
Mark is a senior consultant with extensive national and international experience. His expertise lies in Facilitation of the Strategic Planning processes; Assisting Executive decision-making; Building "Great" Project Teams; Project Team leadership development; One-on-One Executive Coaching; Corporate training in strategy and leadership, Mr. Hollingworth has successfully developed and delivered Overseas training and consulting projects in Abu Dhabi, Bhutan, Costa Rica, Ghana, Guatemala, Kenya, Mexico, Nigeria (twice), Saudi Arabia (twice), Spain, US (numerous), Vietnam, Zimbabwe.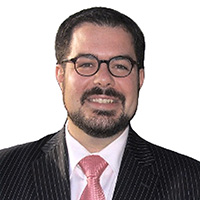 Pierre-André HUDON
Ph. D., Master in Management, B. Com.
Consultant in Public Procurement, Expert in Public-Private Partnership (PPP)
Pierre-André Hudon is a postdoctoral researcher at the École nationale d'administration publique (ENAP) and founder of HSC Consulting. He holds a doctorate in public administration from the University of Ottawa, a diploma from the École Supérieure de Commerce et Management of Poitiers (France), a master's degree in management science from the Université de Sherbrooke, as well as a bachelor of commerce degree from McGill University. His research focuses on public procurement.
He has taught public administration at ENAP (lecturer), the University of Ottawa (lecturer) and at the Université de Moncton (professor) and has worked as an associate researcher at the Canada Research Chair on Governance and Public Management in Ottawa. In the private sector, Mr. Hudon worked as a consultant in management and economics for Roche and GENIVAR, two professional services firms. Throughout his professional career in the private sector and academia, he undertook various consulting mandates with stakeholders from the private and public sectors. He has also directed several quantitative and qualitative analyses in the fields of public administration, governance, management, economics, urban planning and public transport. Mr. Hudon also has practical experience of government institutions, having completed mandates for several provincial departments. He also completed internships at the Department of Foreign Affairs and International Trade in Ottawa and at the U.S. Chamber of Commerce in Washington.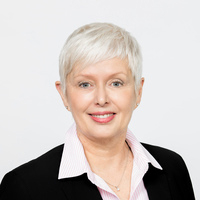 Danielle LABERGE
Ph. D., IAS. A..
Professor and consultant in leadership, conflict management, interpersonal communication, organizational development and good governance.
Ms. Laberge became a faculty member of UQAM in 1982 and was a professor in the sociology department until being appointed Provost (2001-2008). From December 2006 to January 2008 she also served as acting Rector of the university. In June 2009, she joined UQAM's Department of Management and Technology as a full professor. Danielle Laberge is the new Chair of the Board of Directors of Centraide of Greater Montreal. She joined the Board of Directors in 2010. She is a member of the Executive Committee since 2011 and theChair of the Governance Committee. She also serves on the Compensation Committee and the NominatingCommittee. She has been a member of the Jury for the Solidaires in 2009, 2010, 2011 and 2012. Over the years, she has served on various boards among which the Quebec Social Research Council, the Canadian Institutes of Health Research (Population and Public Health), the Board of Directors of the Université du Québec à Montréal (UQAM), the Conseil des relations internationales de Montréal and the Social Sciences and Humanities Research Council of Canada. In 2009, she was awarded the "Prix Femme de carrière » by the Montreal Chamber of Commerce. Mrs. Laberge is a specialist in research methods and her previous research has concentrated on the areas of social exclusion, poverty and especially homelessness. She presently works on questions relating to, team dynamics, conflict management and communication within organizations, leadership and organizational governance.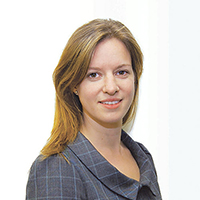 Patricia LAPOINTE
Master in Public Administration (MPA), PMP
Specialized Consultant in Public Governance, Project and Programme Management and in Results Based Management (RBM)
Certified Project Management Professional, Mme Lapointe has graduated with a Master in Public Administration (MPA) from London School of Economics and Political Sciences (LSE), United Kingdom and from a Master in Public Affairs from Institute of Political Studies (Science Po) France and bachelor in Communication and Geography from the University of Ottawa, Canada. Member of SETYM International Inc staff as consultant and trainer since 2009, her expertise is in the field of Public Governance and Project and Programme Management as well as Results Based Management.
She has conducted several seminars in Morocco, Senegal, Tanzania, Democratic Republic of Congo, Rwanda, Canada, United States and Malaysia. She is responsible for developing training content and materials for the IDPM (International Development project Management) accreditation and for several training in Public Governance. Mrs Lapointe was a project manager for a Digital Development project serving 8 countries in francophone Africa. It was funded by the Canadian International Development Agency (CIDA) for 2.1 millions Canadian dollars. For this project, she was based in Nairobi, Kenya for a year and spent two years in Dakar, Senegal. Additionally, she was a legislative assistant to the honorable Paul J. Massicotte from 2003 to 2004. She also worked for the International Development Research Centre and conducted a research project for the Organisation for Economic Co-operation and development (OECD) and the London School of Economics and Political Sciences (LSE).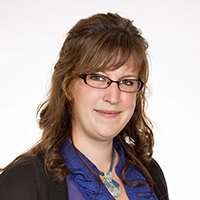 Laurence LeBrun-Julien
M. Project Management, B.A. International Relations and Law
Development and Marketing Coordinator
Business Development
Holding a BBA in International relations and International law and a Master in Project Management from the Université du Québec à Montréal (UQAM), Laurence LeBrun-Julien joined SETYM's team of training instructors in January 2010. She also put her professional expertise and knowledge to good use in managing marketing and development projects. In January 2012, she leveraged and capitalized on her past experience in her new position as a marketing coordinator and CRM administrator. Since then, she has been working on the efficiency and effectiveness of organizational processes, with the aim of enhancing the services offered to our clients, particularly when it involves state-of-the-art technology. Passionate about international development and intercultural dialogue, Laurence is doing her utmost to communicate SETYM's key human values and to promote the excellence of its seminars, addressing specifically the major issues faced by international development project and programme managers.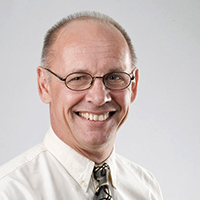 Harald MODIS
MBA, Eng., Certificate in Project Management, PMP
Consultant specialized in project management, monitoring and evaluation, budgeting and finance.
Harald spent nearly his entire professional career in Project Management. With a diverse educational background and over 20 years of project experience in the private and public sector, he acquired ample expertise and tools dedicated to "achieving results" and "value for money". Harald Modis holds a Master in Chemical Engineering from the Technische Universität Berlin, Germany, a MBA with specialization in International Management from Concordia University, Canada, and a Graduate Certificate in Project Management from Université de Montréal, Canada. Since 2004 he is Project Management Professional (PMP) certified by the Project Management Institute, USA. Combined with the facts of having worked in more than 25 countries, in both the private and public sector, of being fluid in various languages and of his ability to communicate effectively with people at very different institutional levels, he enjoys to and excels in work touching complex, international assignments. His colleagues generally appreciate his structured curiosity, his ability to find creative solutions and his goal-oriented team spirit. His areas of expertise and interest are all related around the good management of investment programs/projects: design, feasibility studies and investment decisions; multiannual and annual scheduling and budgeting; risk management and communications; monitoring and performance reporting, evaluation as well as other evidence-based management systems. The last 10 years, he was greatly involved in the institutional strengthening of the public sector in developing countries. He designed and imparted training workshops for over 1300 officers of ministries, funders and executing agencies.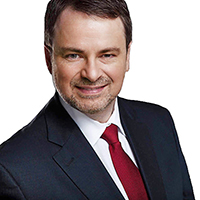 Alain PAQUET
Born in Quebec City, on April 17, 1961, Alain Paquet is an economist specialized in monetary and fiscal policy, business cycles and growth, econometrics and financial economics. He is a tenured Professor of Economics at the University of Quebec in Montreal, which he joined in 1988. He holds a Ph.D. from the University of Rochester, N.Y., an MA from Queen's University in Ontario and a BA from Laval University, all in economics.
Alain Paquet has had a diversified experience as an academic, a researcher and consultant to several public and private organizations in Canada and around the world and as a politician. He has been a consultant and visiting scholar at the Bank of Canada, the Federal Department of Finance, the Department of Human Resources Development Canada, the Canada Mortgage and Housing Corporation, the Federal Reserve Bank of Minneapolis, the Central Bank of Madagascar and the Malaysian Institute of Economic Research. His various works focused on fiscal and monetary policies, macroeconomic public finance (expenditures, taxation and government debt), and the determinants of interest rates and exchange rates, economic forecasting, and business cycles. He has published numerous articles in professional journals and has been regularly called upon as a speaker at national and international meetings.
Member of Quebec's National Assembly for Laval-des-Rapides for three consecutive terms from 2003 to 2012, he has been Chairman of the Standing Committee on Public Finance, Parliamentary Secretary to the Minister of Finance, Parliamentary Secretary to Quebec's Premier on economics, and Minister of State for Finance. He was also Minister responsible for the regions of Laval, Laurentides and Lanaudière from May to September 2012. Within the Quebec government, he was involved in the development and implementation of several economic priorities and measures, including issues on the transparency of public accounts and the reporting of public investments, the work premium and child support programs, the reduction and abolition of the tax on capital, the reduction of the tax burden on the income of individuals and families, the overseeing of the laws and regulations of the financial markets and the protection of savers, the Quebec Strategy for Research and Innovation and the Quebec Strategy on entrepreneurship. Vis-à-vis Quebec's Premier, his mandate was to assist in implementing the government's economic priorities and in providing advice on specific issues, such as productivity, innovation and entrepreneurship. Member of the Policy Steering Committee of the Quebec Liberal Party and responsible for economic affairs, Alain Paquet has actively participated in the preparation of policy documents and electoral programs of 1998, 2002, 2007, 2008 and 2012 and their financial frameworks.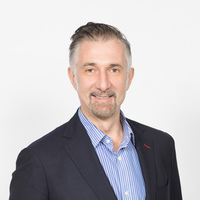 Jean-Claude PIERI
M. Project Management, M. Sc. Physic, PMP
Consultant for SETYM International, expert in Public Procurement and Contract Management.
Mr. Pieri is procurement, contract management, fiduciary and administrative management as well as a monitoring and evaluation professional with over 18 years of experience as an instructor and workshop facilitator. He has earned a Master's Degree in Project Management from the University of Quebec in Montreal (UQAM) and is a certified Project Management Professional with the Project Management Institute. Mr. Pieri has been a procurement and project management expert with SETYM International for over 8 years where he has led the development of their training syllabus in procurement, contract management, disbursement monitoring and project operational planning. Mr. Pieri has worked throughout Bangladesh, Cameroon, Canada, Ivory Coast, Tanzania, Malaysia, Democratic Republic of Congo, Ethiopia, Ghana, Kenya, Lesotho, Mali, Morocco, Nigeria, Senegal, Uganda and Zambia designing and executing trainings. Mr. Pieri has worked with government and donor-funded procurement personnel and executives enhancing their skills to international standards. Mr. Pieri has provided technical assistance in procurement for the AGETIER, Mali; financial management and contract management with B.Ce.Co , Kinshasa (DRC); and was named conciliator with the World Bank financed BCC project with the ATS/CSD, Kinshasa (DRC).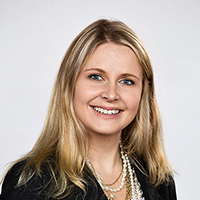 Marie-Douce PRIMEAU
Ph. D. in Public Administration (Health), PMP
Consultant for SETYM International, expert in Monitoring and Evaluation, Results-Based Management and project Management.
Marie-Douce Primeau holds a Doctoral degree in Public Administration from the School of Public Health from the University of Montreal (Canada), a Doctoral Level diploma in Program and Project Evaluation and a Master's degree (M.Sc.) in Political Sciences, University of Montréal (Canada). Furthermore, she holds a degree of Project Management from HEC Montréal as well as a degree in International Cooperation from the CFCI. Mrs Primeau is certified Project Management Professional (PMP®) by the Project Management Institute (PMI). She has over 10 years of professional experience in project evaluation and in project management. Her areas of specialization include: impact evaluation with a utilization-focused approach, strategic planning, project and program management, and monitoring and evaluation systems implementation. Mrs. Primeau has been the lead evaluator for major evaluations for the different public institution and conducted many final evaluation consultant for NGOs. Over a period of five years, she led a provincial research for a pancanadian research on foreign trained nurses integration.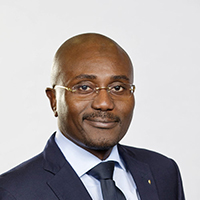 Kenneth SANVI
M. Project Management, PMP
Procurement and Business Administration Specialist.
Mr. SANVI holds a Master's in Project Management from the University of Quebec in development projects in Montreal (UQAM). In addition to several years of experience in the private and public sectors in Canada, Mr. SANVI has contributed to the success of a wide variety of projects on the African continent. As a specialist in the area of public procurement, Mr. SANVI was also in charge of delivering training on procurement for projects funded by donors at the University of Quebec in Montreal. He also created and facilitated seminars such as procurement under the West African economic and monetary union guidelines. Since joining SETYM International in 2010, Mr. SANVI has led multiple technical assistance and training initiatives related to project management and procurement for governments and development projects (Africa, Europe and Asia) funded by multilateral donors (World Bank, African Development Bank, IDB, etc.).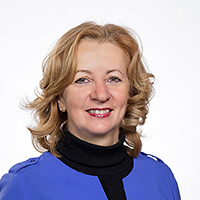 Johanne ST-ONGE
BIOP, Master Adm., CRHA
President of RHRE Consulting Firm and Human resources expert
Mrs. St-Onge, acts as an international consultant since 2002, she contributes to the implementation of Human Resource Management Strategies and leading practices in Quebec, North Africa, Democratic Republic of Congo and Haiti. She supports decision makers and managers of public and private sectors in the success of their organizational challenges.
Graduated in career guidance and administration of the University of Sherbrooke, speaker, she has published various articles including a book in 2015 entitled "I immigrated to my country." She contributed to the development of HRM skills of several hundred people.
She has over 25 years of advisory role in the field. She shares her passion of intercultural management with executives, managers and professionals from around the world.

Jamshid UMAROV

M. Sc. International Business, B.A. International Economics Relations
Consultant specialised in conducting trainings in procurement of goods, works and consulting services under Development Banks financed projects, public procurement, e-procurement and contract management in English and Russian.
Mr. Umarov is a procurement expert with over 14 years of professional experience working in a number of countries such as Timor Leste (East Timor), USA, Malaysia, Indonesia, Kazakhstan, Kyrgyzstan, Tajikistan and Uzbekistan serving several agencies, projects and ministries. He has extensive practical experience in conducting procurement in the area of public education, public sanitation, good governance and poverty reduction, healthcare and uniformed services. Mr. Umarov has Master's Degree in International Business from Tashkent State University of Economics and possesses advanced knowledge in public procurement of goods, works and services with an understanding of World Bank, Asian Development Bank, and United Nations procurement policies and guidelines. He has conducted number of trainings on procurement of goods, works and consulting services under WB and UNDP procurement guidelines as well as on e-procurement practices targeting dispersed level of audience, i.e. from procurement specialists to heads of ministry departments from around the world. Mr. Umarov is also continuously involved in developing, improving and updating training curricula considering the changes in procurement policies of IFIs.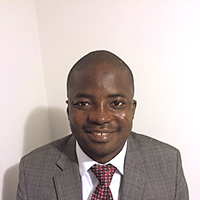 Joshua ZAATO
Ph. D. in Public Administration/Management, MPA
Consultant specialised in public administration and political sciences, expert public policies and in Public-Private Partnership (PPP).
Dr. Zaato is a Lecturer and Researcher at the School of Political Studies, University of Ottawa where he has been researching and teaching since 2007. He has a combination of over 10 years' experience and expertise in public administration and public policy. His areas of specialization are in the management of public private partnerships, public policy analysis, democratic governance and comparative public administration. Since 2010, he has taught undergraduate courses in administrative reforms; organizational theory; project management and, negotiations, collaborations and public private partnerships. He has also published in a lot of international peer reviewed journals and presented critical research papers at national and international academic conferences in Canada, USA, Europe and Africa. Dr. Zaato holds a PhD in Public Administration from the University of Ottawa, and an MA in Public Administration from Brock University both in Canada. He had his undergraduate education at the University of Ghana where he obtained his BA in Political Science with First Class honors. In the past four years, he has conducted management training seminars for SETYM International Inc on Public Policy Development, Management of Public Private Partnerships, and E-procurement in Malaysia, Kenya and Montreal respectively.